Planning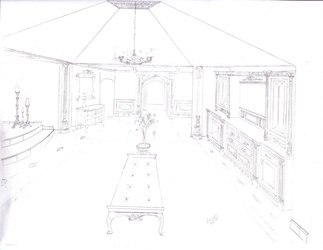 We service our clients planning needs by first providing clear and detailed concept drawings.
Our customers find traditional pencil drawings to be very helpful when depicting ornate interior elements, which also help trades people to understand the desired finish product.
Professionally prepared computer illustrations of both interiors and exteriors are essential elements to convey ideas between clients and design professionals.
Full color detailed concept drawings are also an important tool for city officials, home owners associations, and public focus groups to get an accurate vision of the project being proposed.
Once our concepts have been accepted we follow through with all necessary architectural and engineering documents to bring the concept to reality.
Before

Our client purchased this bay-front home in California with the desire to update the look of the exterior and reconfigure the interior, but really no idea of the direction that they wanted to take it.

Planning/Concept

After several meetings and rough sketches I came up with this beautiful urban style residence with a third story observation deck, large folding door unit opening to luxurious patios on both levels, and a clean, sleek feel.

Illustrations such as this are a must when it comes to planning.

Progress

This project is undergoing transformation, we will post more pics as it progresses.
Twitter Feed